YR Mind InSite is a confidential life coaching service focused on improving quality of life be it through creating motivation, removing limiting beliefs, developing and teaching coping strategies to assist in overcoming various barriers such as addictions, fears and phobias or for just changing unwanted behaviours. YR Mind InSite is dedicated to showing people, through the utilization of Neuro-Linguistic Programming (NLP) and Hypnosis, that the solutions are already within themselves.


YR Mind InSite was founded by Mike Lalonde in 2004 and is happy to be sharing a very high success rate with its clients. YR Mind InSite serves Halifax, Dartmouth, Bedford, Sackville and the greater HRM.

YR Mind InSite will also travel to the comfort of your own home providing certain criteria are met. For a list of these criteria please feel free to contact me.
Interested in becoming a hypnotist or Neuro Linguistic Programmer?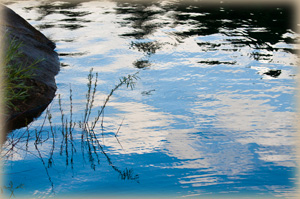 Our Mission
To educate people and provide a means to help them attain their goals for a better quality of life.
If an opportunity / problem is created in the mind, it can be utilized /resolved by the mind.


How can YR Mind InSite® help you?

Creative Solution Finding - Effective Goal Setting - Performance Enhancement coaching - Motivation - Overcoming Phobias - Stress (all forms) Relief - Anger Management - Age Regression - Becoming Slimmer and Weight Maintenance - Smoke Cessation - Sleep More Soundly - Reducing Anxiety - Gambling problems - Other Behaviour Modification .
YR Mind InSite in Canada offers Training Courses to learn Neuro Linguistic Programming and Hypnosis and much more.

NLP and Hypnosis are NOT a substitute for psychiatric, psychological or medical treatment, however they do provide VERY useful tools that can be used in conjunction with such treatments.